about us
Board of Governors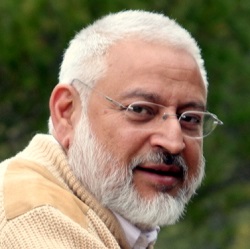 Arun Kapur
Chairman An educator with over four decades of experience, Arun Kapur is the Chairman of Ritinjali, an NGO that works with the marginalized sections of society; and founded Pallavanjali, which promotes inclusive education. He is also the Director of Vasant Valley School which is among the most reputed institutions in the country. In the past, he has served as a Member of NCERT as well as the Central Advisory Board of Education and the NCTE panel. He has authored two acclaimed books: "Transforming Schools — Empowering Children" and "Leading Out — the True Purpose of Education".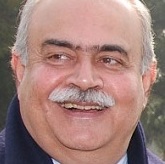 Amb. Sudhir Vyas
Member-Treasurer Sudhir Vyas retired as Secretary in the Ministry of External Affairs, after over 36 years with the Indian Foreign Service which he joined in 1977. In the course of his career, he has served as Ambassador of India to Germany (2009-2011), Bhutan (2005-2009) and the UAE (2003-2005), and held senior diplomatic positions at the Indian Missions in Islamabad; the Permanent Mission of India to the UN at New York; as well as in Kathmandu, Dar-es-Salaam, Cairo and Algiers.
Amb. Shivshankar Menon
Member Shivshankar Menon served as National Security Advisor to Prime Minister Manmohan Singh from January 2010 to May 2014 and as India's Foreign Secretary from October 2006 to August 2009. His long career in public service spans diplomacy, national security, atomic energy, disarmament policy, and India's relations with its neighbors and major global powers. He currently serves as Chairman of the Advisory Board of the Institute of Chinese Studies in New Delhi and is a Distinguished Fellow in the Foreign Policy program at Brookings Institution, Washington D.C.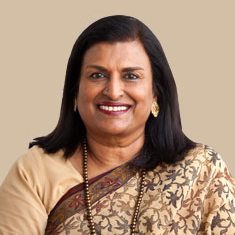 Amb. Latha Reddy
Member Latha Reddy is the former Deputy National Security Adviser of India. In addition to assisting then National Security Adviser Shivshankar Menon, Reddy was responsible for cybersecurity and other critical internal and external security issues. Reddy served in the Indian Foreign Service from 1975-2011. During her diplomatic career, she served in Lisbon, Washington D.C., Kathmandu, Brasilia, Durban, Vienna and Bangkok. She served as Ambassador of India to Portugal (2004-2006) and to Thailand (2007-2009). She was Secretary (East) in the Ministry of External Affairs in Delhi (2010-2011) with overall charge of India's bilateral and regional relations with Asia. She was then appointed as India's Deputy National Security Advisor in the Prime Minister's Office from 2011-2013.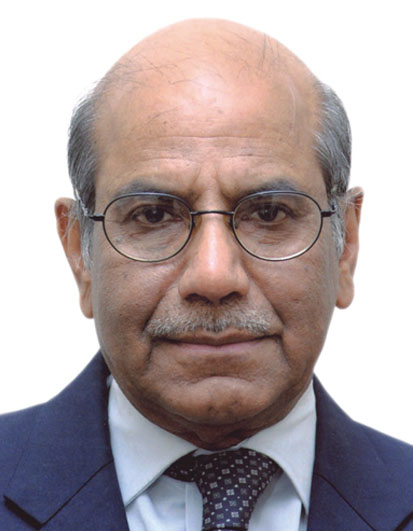 Amb. Shyam Saran
Member Shyam Saran is a former Foreign Secretary of India and has served as the Prime Minister's Special Envoy for Nuclear Affairs and Climate Change and as Chairman of the National Security Advisory Board. He is currently Chairman of the Research and Information System for Developing Countries, a trustee of the World Wildlife Fund (India), a member of the National Executive of FICCI, and a member of the Governing Board of the India Habitat Centre. In January 2011, Saran was awarded the Padma Bhushan, India's third highest civilian honour, for his contributions to civil service. He writes and speaks regularly on foreign policy, climate change, energy security, and national and international security related issues.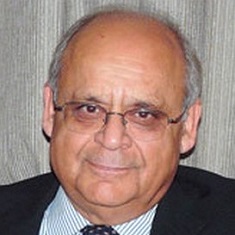 Vikram Sood
Member Vikram Sood is the former head of India's foreign intelligence agency, the Research and Analysis Wing (RAW). He ran the organization for two years. He previously served in the Indian Postal Service and was later absorbed in the RAS cadre. Currently Sood acts as Advisor to Observer Research Foundation. Since May 2004 he has been regularly writing for Hindustan Times, New Delhi, mainly on matters concerning Security and India's neighborhood.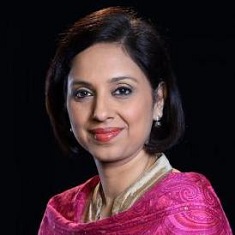 Suhasini Haidar
Member An award winning journalist, Suhasini Haidar is currently the Diplomatic and Strategic Affairs Editor for The Hindu. Earlier she served as the Senior Editor and prime time anchor for India's leading 24-hour English news channel CNN-IBN, also hosting the signature show, "World View with Suhasini Haidar." Prior to joining CNN-IBN, Ms. Haidar worked with CNN International (1995-2005), regularly reporting from India, Pakistan, Nepal, Sri Lanka, and Bangladesh. In 2011, she won the Indian Television Academy-GR8! Award for 'Global news coverage' and the Exchange4Media 'Enba' award for best spot news reporting from Libya. In 2010, she won the NewsTelevision NT "Best TV News Presenter" Award.
Overview
The Centre for Escalation of Peace (CEP) takes the view that peace is not just the absence of war. Peace cannot be taken for granted; constant effort is required to enhance it as an anchor in a sea of rapid and far reaching strategic and socio-economic change. As such, peace must not merely be sustained, but escalated through various strategies & tactics akin to the pursuit of victory during war. The CEP intends to create platforms and establish programs which encourage free exchange of ideas across borders, with a distinct focus on empowering young minds. Its dialogues and activities revolve around three 'pillars of calmness', namely (i) Youth and Education; (ii) Trade & Sustainable Development; and (iii) Society and Culture. The CEP is housed within Ritinjali, an NGO established over twenty years ago. Ritinjali has worked with marginalised groups through educational and development-related endeavours. While Ritinjali will be the parent entity of CEP, the latter will continue to forward its objectives and mission through its own activities. The CEP has brought together under its banner a number of existing organisations and initiatives which have been working towards the overarching objective of escalating peace. Over the past three years, CEP has endeavored to convene Track 2/1.5 activities under the banner of The Thimphu Seminars which is its engagement with Bhutan. These Track 2 dialogues are currently being held every six months at a bilateral level between Bhutan and India. CEP played a pivotal role in establishing the International Summer School, New Delhi (ISS). The ISS is an intensive, six-week academic programme that takes place at a central university in New Delhi, and under the banner of the Government's acclaimed Incredible India campaign. Its purpose is to promote international goodwill and cultural understanding at the level of young minds as they learn about India and its role in the 21st century. Proposed future activities of the CEP include the upcoming rounds of the India-Bhutan Strategic Dialogue and the Paro Retreat (these will take place as a part of The Thimphu Seminars). It also aims to convene Track 2 dialogues with various countries over the next few years. Another initiative called The India-ASEAN Schools Initiative – a programme for VIII and XI Grade students – is currently being conceptualised by CEP with an aim to launch in 2016. Moreover, over the next few years, the CEP plans to expand the reach & size of the ISS.
Secretariat
Arun Kapur
Chairman, Centre for Escalation of Peace & Director, Vasant Valley School
Amjad Ali Khan
Executive Director, International Summer School,
New Delhi
Janusa Sangma
Senior Associate, Ritinjali
Sudhir Vyas
Secretary General, Centre for Escalation of Peace
Dilreen Kaur
Director, Ritinjali
Khalid Jaleel
Dy. Coordinator, International Summer School, New Delhi